The M/29® provides a new, cost‐effective standard in comfort, safety and productivity designed specifically for the midterm category. The M/29® is an ideal solution for those patients requiring most common peripheral IV therapies. The M/29® system is a product platform serving multiple segments and a nearly perfect response to the pending CDC Guidelines for The Prevention of Intravascular Device‐Related Infections which recommends that clinicians "Use a midline catheter or peripherally inserted central catheter (PICC), instead of a short peripheral catheter, when the duration of IV therapy will likely exceed six days."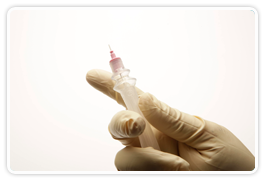 Peripheral IV – existing policy applies
Simple to place with minimal training
Over the needle insertion – minimal draping required
Eliminates risk of airborne or touch contamination
Indwelling time up to 4 weeks
Applicable to all standard PIV and Midline uses
Peelguard® eliminates catheter migration
Cost effective for therapies in excess of 4 days
Eliminates the need for frequent replacement of PIV, reduces needle sticks – preserves vascularity
Our Target Markets: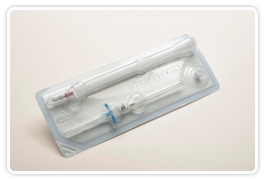 Acute Care Settings
Sub Acute Care Settings
Long Term Care Settings
Home Care
Emergency Medicine
The M/29® catheter system. Bridging the Midterm Gap
The Challenge: Healthcare systems are facing intense pressures to reduce costs and increase productivity as population's age, nursing resources dwindle, and reimbursement policies change.
Aging populations are driving an increase in vascular access procedures and the need to preserve the vascular system. Hospitals are no longer reimbursed for hospital acquired infections and midterm vascular access device choices have been limited.

The M/29® to the Rescue: The M/29® offers the caregiver a superior choice to short peripheral catheters, traditional midline catheters, and PICC's for the most common intermediate dwell applications – the simplicity of short peripheral insertion, all the care delivery benefits of a midline, soon to be power injectable and breakthrough infection management – the right line from the start
A Growing Crisis in Infusion Therapy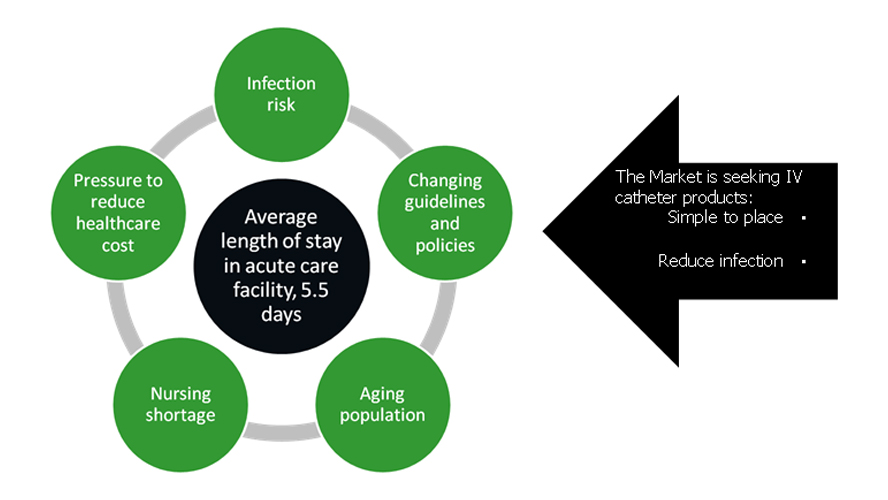 Comparison of Peripheral Catheters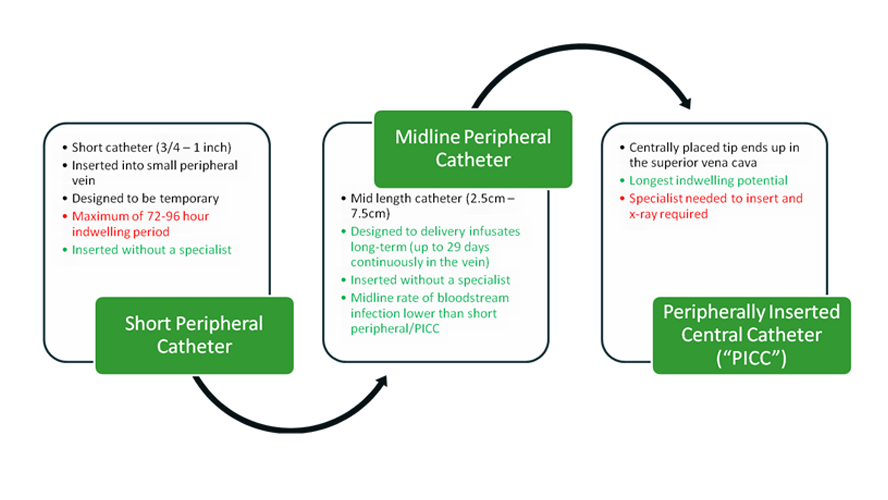 M/29® to the Rescue - Captures benefits of short PIV and PICC
Shorting coming of current options
M29 Solution

In Dwelling Term > 6 Days

Multiple Short PIV's
Inappropriately applied PICC

Single bedside placement – indwelling for up to 29 days

In Dwelling Term > 6 Days

Multiple Short PIV's
Inappropriately applied PICC

Single bedside placement – indwelling for up to 29 days

Sticks

6.54 sticks per patients on average
Costly PICC Placement Procedure

Reduced to a single stick on average

Patient / caregiver safety

Direct correlation between needle sticks, bloodstream infection and hospital acquired infections
Deterioration of vasculature associated with multiple sticks
Increased risk of mechanical phlebitis/thrombosis

Minimizes needlesticks
Preserves integrity of vasculature
Flexible catheter lowers risk of mechanical phlebitis/thrombosis
Increased hemodilution minimizes risk of chemical phlebitis

Patient satisfaction

IV restarts – a frequent complaint on patient satisfaction surveys

Reduced sticks increases patient satisfaction

Lower hospital cost (labor/disposables)

Up to 5 catheter placements per treatment for short PIV
Specialist required for PICC

Can be inserted in less than 10 minutes
Only 1 catheter needed per treatment cycle
No specialist required

Home setting

IV restarts not available at home

Reliable access in a care setting where IV restarts not available