Scientific Advisory Board
Professor Paul Froom, M.D., Medical Advisor
Professor Paul Froom serves as director of the master's program in occupational health at Tel Aviv University's Sackler Faculty of Medicine. He also directs the Haifa and Western Galilee General Health Services hematology laboratory. Prof. Froom received his medical degree from Creighton University (Nebraska) and a master's degree in occupational health from Tel Aviv University.
Kelli Rosenthal , MS, RN‐BC, CRNI, ANP
Kelli Rosenthal , MS, RN‐BC, CRNI, ANP, is the President and Chief Executive Officer of ResourceNurse Continuing Education, Inc. and the Chief Education Officer of its sister company, IVECON Training, Inc., a New York‐based consulting group providing expert clinical education, FDA and regulatory affairs consulting, and legal consulting. Her clients have come from the Home Infusion, Hospital, Long‐Term care, Medical Device and Pharmaceutical industries, including several Fortune 500 companies .
A two‐time president of the Association for Vascular Access, she is an internationally recognized expert on Peripherally Inserted Central Catheters, and she has lectured on I.V. Therapy and Vascular Access topics on six continents. She has published articles on related topics in a variety of professional journals and serves on the Editorial Review Boards of the Journal of Infusion Nursing and the Journal of The Association for Vascular Access, as well as Nursing Made Incredibly Easy.
Edward Korycka, A.S.N., C.E.N., C.R.N.I. ‐ President, IVECON TRAINING INC.
Mr. Korycka, started his career as a paramedic and 20 year ago gained his registered nurse status. With years long experience in clinical leadership, management and entrepreneurship, receiving a certificate in Entrepreneurship from Hofstra University. He attained additional Board Certifications in Infusion Nursing from The Infusion Nurses' Credentialing Corporation, in Emergency Nursing from the Certification Board of the Emergency Nurses' Association, and Oncology Nursing. He has extensive experience in Emergency Nursing, Oncology, Infection Control, Gerontology, and Infusion Therapy and Vascular Access, serving as a resource clinician and clinical educator for both hospitals and industry. Mr. Korycka is the president of IVECON TRAINING INC. a nursing education company that focuses on the infusion therapy specialty. Clients include hospitals, long term care pharmacies and facilities, and the medical device industry. Ed is the past president of the Metro‐Island Chapter of the Infusion Nurses Society and serves on the editorial review board for the Journal of Infusion Nursing.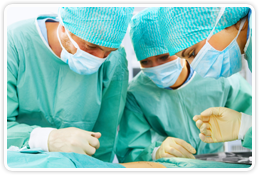 The right line from the start
The M/29® is the first and only FDA cleared Midterm™ (up to 29 days dwell time) catheter system. The M/29 bridges the midterm™ gap and offers a superior choice to both short peripheral catheters and traditional midline catheters.